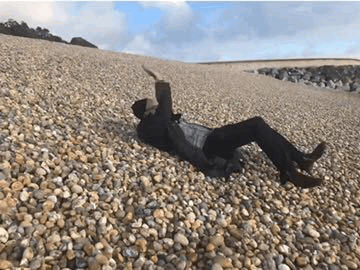 A musician multi-instrumentalist beat maker artist at heart – Imran has over 17 + years in the supply chain of bespoke Music composition, Artistry, Digital Product and Service Delivery industry experience, coupled with leveraging vast Project Management, Business Analysis and Agile Scrum skillsets, applied across a broad range of industry sectors.
Also proven, is Imran's personable and delivery focused leadership skills in dealing with:
• Senior Business and Brand Stakeholders – i.e. Advertising Agency & Production Creative Directors, Producers, Copywriters, Senior Marketing, Music Supervisors, TV Broadcast Controllers
• Briefs, Storyboards and visual narratives
• Production Budgets
• Copyright Compliance
Clients Serviced: Nestlé, Toyota, BBC, Sky, adidas, Publicis, Mccan, 180, CHI, Universal Films and more..
Imran has successfully aligned on client objectives to project delivery aims on time and within budget – collaboratively mitigating risks along the way. His proven expertise in:
• Maintaining and Monitoring project plans, schedules, budgets and expenditure
• Ensuring Stakeholder views are managed towards the best solutions
• Ensuring project deadlines are met and adhere to frameworks
In addition, Imran is an established digital media professional adept and working with clients/SME's and technical resource to define concepts, build pragmatic road maps and related project plans focused on meeting client objectives and targets – at the same time balancing them against what is:
• Technologically feasible
• Financially viable and
• Functionally and operationally reasonable
Imran's vast experience has resulted in deep exposure to:
• Music & Sound Design: composition, production, licensing, artistry
• Intellectual Property Rights Management including Trade Mark Filing, Industrial Design Filing, Patent Filing , IP Legal Negotiations, Copyright Law, Licensing
• Publishing and royalty collection
• Branding (graphic design, copywriting, viral video production)
• Film production coordination